The graphic will auto-size to fit the whole venue on screen, and smaller venues will have larger seats in the graphic. Compare the next two screens, which show the Lisle Grand theatre's stalls and dress circle sections organised into separate tabs. The stalls have a lot of seats and so seats are scaled to a small size.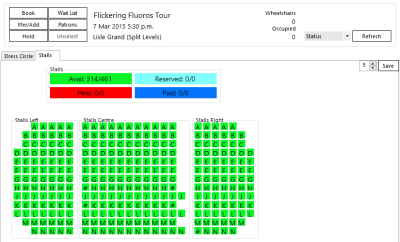 The seating plan graphic is scaled up when there are fewer seats to display, such as for this dress circle.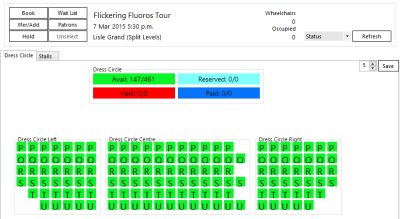 You can boost or shrink the seat size by adjusting the controls at the top right corner of the performance graphic seating plan.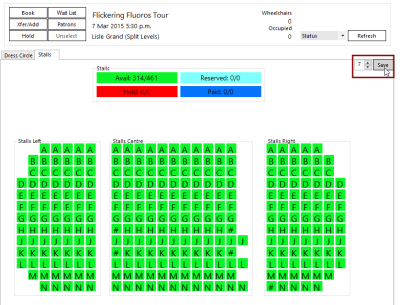 If the production is set as Unreserved Seating (General Admittance), no seating graphic is displayed, but the statistics panel will be centred on screen: