You may need to edit the Setting for the Seat Rating for 'Best Available' as there maybe some seats set as 0 rating that will not show online.
To solve the issue log in to the Administration Module, Edit Productions

Select the Production then select Performances.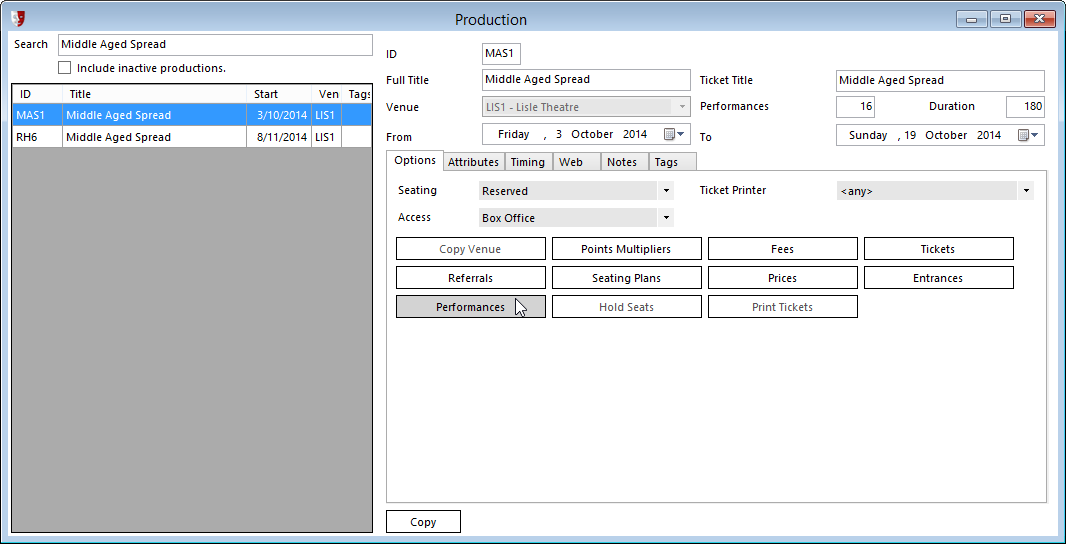 Setting the Seat Rating for 'Best Available'

When the seat areas are defined, we specify the Fill Direction, which is one aspect used by the system to find the best available seat to offer a patron. We can also rate seats on a scale of 1 to 5 to tell the system what seats to prefer as the best available. To specify this seat rating, click on the Layout button in the Seating Plans... window.
Click and drag over a block of seats to lasso them in a selection block. The tooltip will update, telling you how many seats you have selected. Here, the first two rows in the Dress Circle Left area have been selected, with the mouse having been dragged from the P in the top left down to the Q in the second row adjacent to the aisle.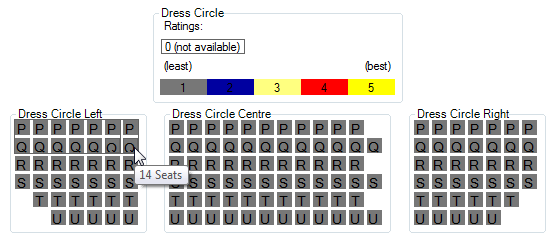 When you release the mouse, a popup window will ask you to select a new seat rating: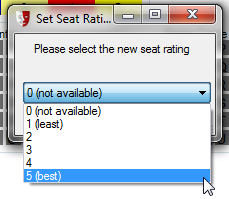 0 (not available) is a special seat rating that makes the seat unavailable for bookings made on the web.
Continue selecting blocks of seats and allocating seat ratings until all seats have an appropriate rating. The ratings set here are used to determine the best available seat when automatically selecting seats for a patron.
Note: Remember to change this on the main venue setting too so the issue won't happen again.